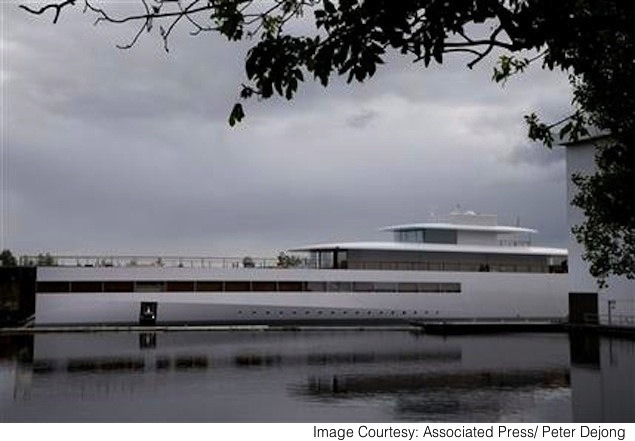 The yacht commissioned by Steve Jobs is free to set sail after a dispute over non-payment of the designer Philippe Starck's fees was resolved earlier this week.

"The Venus is no longer impounded, we have found a solution," Gerard Moussault, a Hague-based lawyer for the Steve Jobs estate, told AFP. "A security deposit was paid into a bank account, but I cannot say for how much."

Last Wednesday the bailiffs of an Amsterdam court boarded the ship and chained it to the dock with the vessel forbidden to be moved.

At the centre of the row was an unpaid invoice of three million euros (about $4 million) sent by Starck, who worked with Jobs for years in designing the ship. As a compensation he would reportedly get six percent of the costs of the yacht. Since Venus was estimated at 150 million euros, Starck expected to receive nine million euros.

However according to the heirs, Jobs' ship in reality only cost 105 million euros and as a result Starck was paid six million euros.

The French designer did not get a response to the invoice for the remaining three million euros, and decided to get the authorities involved.

The 80-metre aluminium motor ship was just about to leave the port of Amsterdam. After a construction period of two years, Venus was launched in Aalsmeer two months ago and delivered to Jobs' widow Laurene.

As of Tuesday, the Dutch-built yacht, which was only unveiled in October - just over a year after Jobs died - was in Amsterdam harbour because of bad weather.

"The captain is waiting for better weather to set sail," Moussault said.