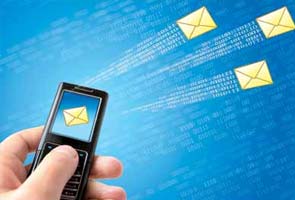 Once again, a mobile phone cannot be used to send more than 200 SMS-es in a day. The Supreme Court has brought back the quota today with an interim order.
The quota was introduced in 2011 by the Telecom Regulatory Authority of India (TRAI) , but was lifted by the Delhi High Court in July this year which said that the restriction undermines the right to freedom of expression for private citizens.
The quota was introduced originally to deter unsolicited SMSes by telemarketing companies.
It had been challenged in court by Aditya Thackeray, whose grandfather Bal Thackeray was president of the Shiv Sena and died last month.