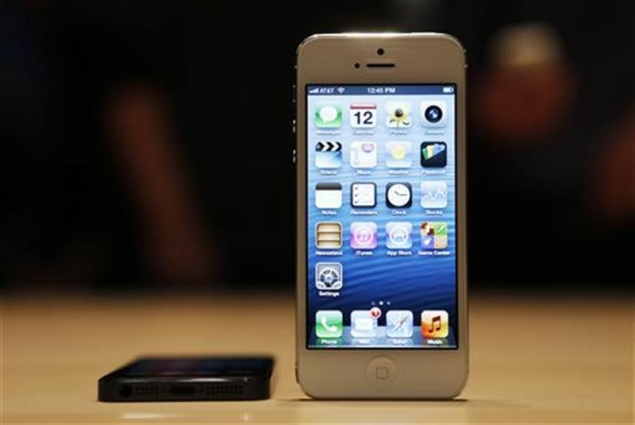 Apple Monday announced iPhone 5 will be available in South Korea on Friday, December 7, with more than 50 additional countries being added in December, including Brazil and Russia.
Apple unveiled the iPhone 5 at a special event held in San Francisco on September 12. It went on sale in seven countries - United States, Canada, Britain, France, Germany, Australia and Japan - on Friday, September 21. iPhone 5 is currently available in 47 countries, including India, where it was launched on November 2 starting Rs. 45,500. The iPhone 5 made an encouraging start in India, with initial reports indicating brisk sales.
iPhone 5 (Review | Pictures)
will be available in South Korea on Friday, December 7 and on Friday, December 14 in Albania, Antigua and Barbuda, Armenia, Bahamas, Bahrain, Bolivia, Brazil, Chile, China, Costa Rica, Cyprus, Ecuador, Grenada, Indonesia, Israel, Jamaica, Jordan, Kuwait, Macedonia, Malaysia, Moldova, Montenegro, Panama, Paraguay, Philippines, Qatar, Russia, Saudi Arabia, South Africa, Taiwan, Turkey, United Arab Emirates and Venezuela.
iPhone 5
will also be available on Friday, December 21 in Barbados, Botswana, Cameroon, Central African Republic, Egypt, Guinea, Ivory Coast, Kenya, Madagascar, Mali, Mauritius, Morocco, Niger, Senegal, St. Kitts, St. Lucia, St.Vincent & the Grenadines, Tunisia, Uganda and Vietnam.