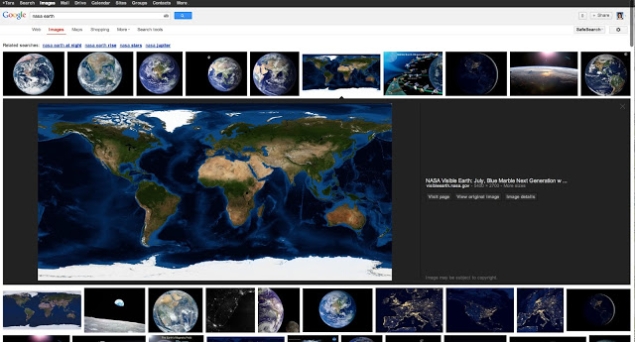 Google has redesigned its image search, Google Images, to offer a better and more streamlined search experience.
The search giant informed through a blog post that the new interface, which is being gradually rolled out to all users, will display image search results within an inline panel, and users will be able to flip through images displayed on the results page by using their keyboard.
In contrast to the current version, where users are taken to a separate page to preview the image with an iframe on the side that displays the name of the site, information about the size and resolution and type, the revamped image search listing will display detailed information about the image, including metadata, right underneath its preview on the results page.
Details such as the title of the page hosting the image, the domain name it originates from, and the image size will be displayed prominently next to the image, as per Google. Users will be able to browse other search listings by scrolling down and selecting another image.
It appears that the new version, which is a bit similar to Google's Image search on tablets, might have been designed keeping in consideration touchscreen laptops, desktops and hybrid devices.
Google has also made changes through which it claims that sites hosting the images will see an increase in average click-through rates. The new search interface will allow users to click on the domain name (unlike the current interface), and the listing will also feature a clickable button to visit the page hosting the image, and another button to view the image.
Google says that the changes will speed up the experience for users, reduce the load on the source website's servers, and improve accuracy of metrics like pageviews for websites.