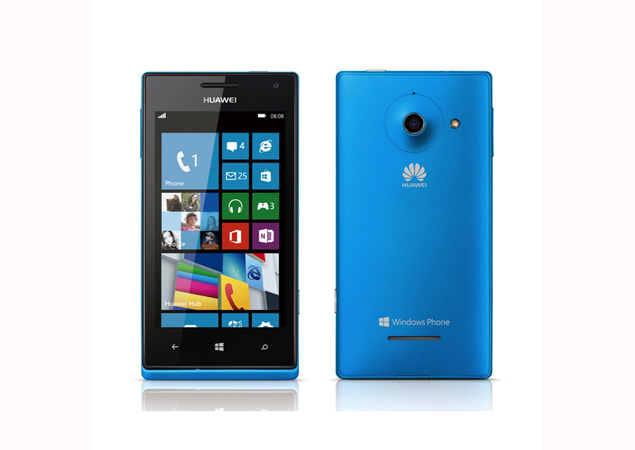 After launching Huawei Ascend Mate and Ascend D2 at the CES 2013, the Chinese handset maker is now showing some Windows Phone 8 love.
Huawei had long been mentioned as one of the four original Windows Phone 8 manufacturers and while we've seen Windows Phone 8 offerings from Nokia, HTC and Samsung, Huawei had been missing in action until now.
Huawei has finally launched its Ascend W1 smartphone, which comes with a 4-inch IPS LCD screen and a resolution of 480x800. It is powered by Qualcomm Snapdragon S4 MSM8230 dual-core 1.2GHz processor with 512 MB of RAM. There is 4GB on-board memory, which can be expanded to up to 32GB with a microSD card.
Huawei Ascend W1 runs on Windows Phone 8 and comes with 1,950mAh battery that claims to give 470 hours of standby time,. There is 5-megapixel autofocus camera with LED flash on-board.
The company has announced that this smartphone will be first available in China and Russia markets from January 2013. Later it will be available to UK customers through operators Telefonica O2. It will come in two colour options - blue and ruby-pink. So far, Huawei has not indicated the price for this smartphone.
Huawei Device UK and Ireland Executive Vice President Mark Mitchinson said: "Windows Phone 8 is tremendously exciting in terms of both its functionality and the practical benefits it delivers. With the Ascend W1, Huawei has created a product to put this fresh smartphone experience within reach of a much wider audience. O2's record of championing innovative brands and technologies is remarkable, and we are delighted to partner with it for launch of the Ascend W1 in the UK."
Key Specs of Huawei Ascend W1
4-inch IPS LCD screen with 480x800 resolution
Qualcomm Snapdragon S4 MSM8230 dual-core 1.2GHz processor
512MB RAM
4GB internal storage, can be expanded up to 32GB
5-megapixel autofocus rear camera
Windows Phone 8
1,950 mAh battery