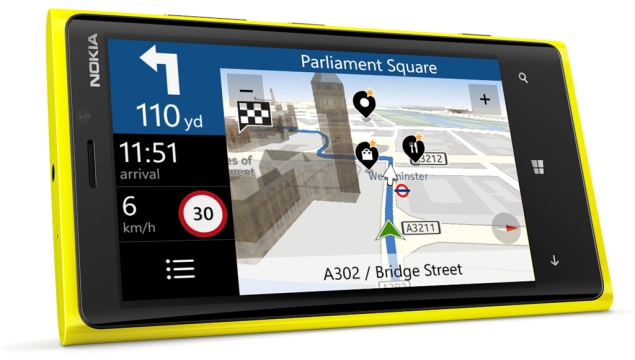 One of the key differentiators for Nokia's Windows Phone devices, the company's navigation app, is now available to all Windows Phone 8 users in the United States, United Kingdom, and Canada. The app, which is called Nokia Drive+, is still in Beta and is available for free on the Windows Phone Store.
This essentially means that users who own Windows Phone 8 devices made by HTC (Samsung's devices have still not gone on sale), will be able to experience features like full turn-by-turn voice-guided navigation, offline maps, speed limit warnings, and day and night modes, which were till now, only available on Nokia's Windows Phone devices.
It's worth noting that Nokia had announced that it would make Nokia Drive available to other Windows Phone 8 partners in 110 countries, coinciding with the announcement of the Windows Phone 8 platform, in June 2012. Nokia's location assets are one of the richest, with map data for nearly 200 countries. So Microsoft's strategic partnership with Nokia which aims at strengthening the Windows Phone ecosystem is finally bearing fruit. We are looking forward to Nokia releasing the app in other markets, including India, soon.