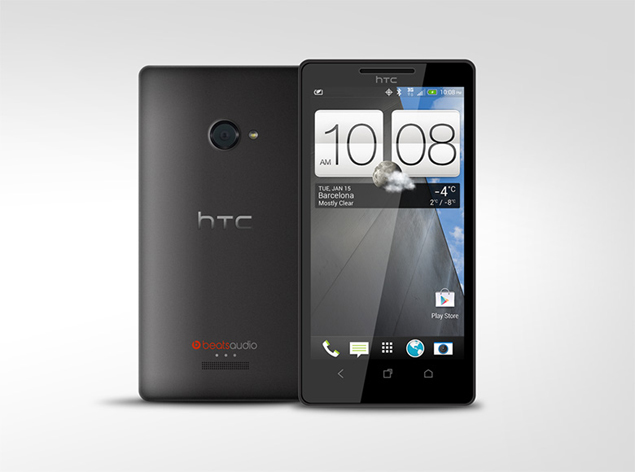 Everyone's eyeing HTC's second full-HD device that is expected to come out soon. How soon? Well, according to Twitter user @flapic, the HTC M7 could be launched at an event in London on February 19.

Until now, we were hoping to see the device at the Mobile World Congress scheduled to take place between February 25-28. But if HTC plans to launch it a week earlier at a separate event, it is likely to garner more attention.

The HTC M7 has been rumoured for quite a while now, with recent ones indicating the possible look and feel of the device. It's also been spotted running on the company's latest and yet-to-be-made official Sense 5.0 UI.


Earlier this month, leaked images of the smartphone showed the HTC M7 running Sense 5.0 and of what perhaps might be the new lockscreen. An earlier image posted by Pocketnow depicted that HTC may have gotten rid of the ring and introduced a swipe-based gesture instead to unlock the screen.

More recently, a render of the device surfaced online, which seemed to be a part of some animation clip instructing new owners on how to install the SIM card in their smartphone.

Earlier rumoured specifications of the device indicate a 4.7-inch full-HD display, making it an incredible 468ppi. Other alleged specs include a 1.7GHz quad-core Snapdragon processor with 2GB RAM, 32GB of internal storage, 12-megapixel rear camera and a 2-megapixel one in the front.

Initial rumours, however, were suggestive of a 5-inch full-HD display and a 13-megapixel camera. But seems like the Taiwanese manufacturer is keeping the 5-inch screen exclusive to its first 1080p device, the HTC Butterfly.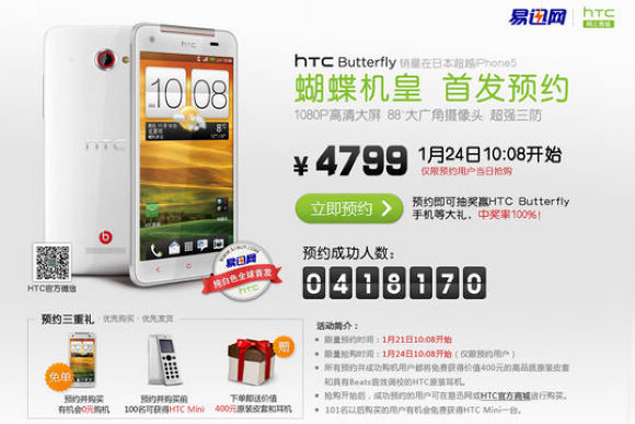 Speaking of the Butterfly, a White variant of the device is expected to go on sale Thursday in China and has already received 400,000 pre-orders within 24 hours, reports Unwired View via MIC Gadget. This version has been priced identical to the red and black variants already available in the country at 4,799 yuan.

The J Butterfly was launched in Japan in October last year and is the first full-HD smartphone of the world with the device sporting a huge 440ppi display. Other features of the HTC J Butterfly include 1.5GHz Qualcomm S4 Pro quad-core processor, 2GB RAM and 16GB internal storage.

The smartphone also comes with 8MP rear camera, 2MP front camera, Android 4.1, HTC Sense 4+ and 2020 mAh battery.Connectivity options include HDMI out, microUSB, Infrared, Wi-Fi, Bluetooth 4.0, and NFC.

The J Butterfly is a Japan specific model, while the international version of the device is simply called Butterfly. We're hoping for the device to reach Indian shores soon.